Jim Murphy's Blog PREM
The Gathering
We welcome our Gathering prizewinner to Ireland
2013 is the year of The Gathering in Ireland and we were delighted to welcome one of our overseas colleagues to experience it for herself. Late last year PREM Group ran a competition in our hotels and apartments in Belgium, Britain, ...
Read more »
Tipperary Peace Prize 2013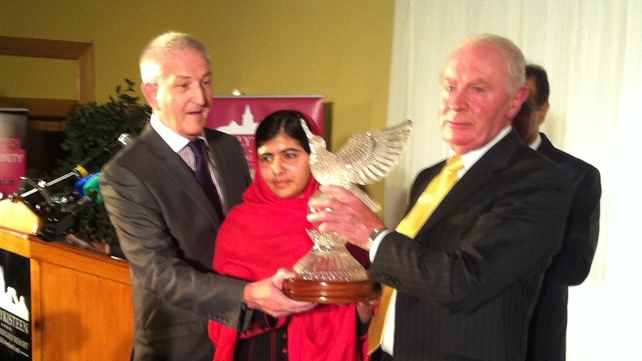 Tonight Malala Yousafzai, the inspirational teenager who defied a Taliban a...
Read more »
Comedy Nights at Glenroyal Hotel
Welcomes two Irish comedy legends to Maynooth
The Glenroyal Hotel & Leisure Club is renowned for hosting all sorts of excellent events including weddings, birthdays, anniversaries, conferences and corporate entertainment and is about to add comedy nights to the list.
This autumn...
Read more »
Galway Races Hotel
Last few great value rates available if you know where to look!
It's a busy time of the year for horse racing in Ireland, next week the country's biggest racing event of the year takes place, the Galway Races.
Newspapers regularly publish articles about hotels increasing their prices during events an...
Read more »
Ballykisteen Hotel & Tipperary Races
Ballykisteen Hotel sponsors Tipperary Races Best Dressed Lady Award
Last Sunday Tipperary Racecourse held its flagship Summer Sunday Raceday and the Ballykisteen Hotel & Golf Resort sponsored the Best Dressed Lady award.
Ballykisteen Hotel is located next d...
Read more »